This study focuses on the production side and consumption side of Fire Extinguishers, presents the global Fire Extinguishers market size by manufacturers, regions, type and application, history breakdown data from 2014 to 2019, and forecast to 2025.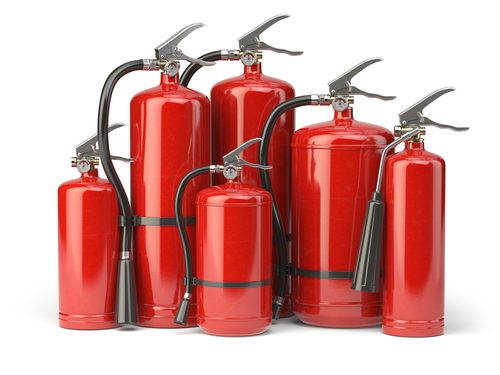 City of industry, United States - July 22, 2019 /MarketersMedia/ —
The latest report by QY Research on "Global Fire Extinguishers Market Report, History and Forecast 2013-2025," concentrates on the detailed investigation of the market condition, emerging trends, and key players. The report provides an in-depth understanding of the revenue structure, business strategies, and plans of the companies. The historical data supports the statistical analysis.
According to the research report, the global fire extinguishers market was valued at US$2570 mn in 2018 and it is expected to reach US$3260 mn by the end of 2025, rising at a CAGR of 3.5% between 2018 and 2025.
Global Fire Extinguishers Market: Drivers
The rising market of global fire extinguishers is boosted by several factors. The primary driver of this market are the strict government regulations for mandatory installation of fire extinguishers in every commercial, residential, industrial, and public areas including schools and colleges. Rapid pace of urbanization is yet another important factor helping the rise in demand of the fire extinguishers. High rise buildings and commercial spaces need such extinguishers for public safety in case of emergencies. Technological developments have its fair share in enhancing the market growth of fire extinguisher. The new technologically improved extinguishers are now available in the market which are easier to use and are perfect for residential use.
Request Sample Report and Full Report TOC: https://www.qyresearch.com/sample-form/form/499858/global-fire-extinguishers-market
Global Fire Extinguishers Market: Segment Analysis
The global lens solution market is segmented based on type and application. In terms of type, the market is segmented into less than 5kg, 5kg-10kg, and more than 10kg. Based on application the market is segmented as commercial use, industrial use, and residential use. Among the segments, extinguishers for commercial use are most dominant in the market.
Global Fire Extinguishers Market: Regional Analysis
Based on the region, the global fire extinguishers market is segmented into Latin America, North America, Asia Pacific, Europe, and the Middle East and Africa. North America is expected to hold a significant share in the global fire extinguishers market. Europe too stands to have a strong position in the market. Asia Pacific, on the other hand, is the emerging region that promises to be great market in the future due to rapid urbanization.
Global Fire Extinguishers Market: The Key Players
The key players of the global fire extinguishers market are Tyco Fire Protection, UTC, Minimax, BRK, Amerex, BAVARIA, Yamatoprotect, Longcheng, Gielle Group, ANAF S.p.A., Presto, Sureland, Protec Fire Detection, Ogniochron, Tianyi, Desautel, HATSUTA SEISAKUSHO, NDC, Feuerschutz Jockel GmbH, Nanjing Jiangpu, Reje Safe, Lichfield Fire & Safety Equipment, MB, Mobiak, Cervinka, KANEX, Tianguang, and Pastor.
The key players of the global fire extinguishers are focussed on different strategies and concentrate on innovative technologies, product development, and joint ventures which help the global companies to stay ahead in the market and help the companies to boost their revenue.
Get Complete Report in your Inbox within 24 hours (USD 3,350): https://www.qyresearch.com/settlement/pre/d595edd9593890ef2f6c2d80d5633bae,0,1,Global-Fire-Extinguishers-Market-Report-History-and-Forecast-Breakdown-Data-by-Manufacturers-Key-Regions-Types-and-Applicatio
About Us:
QY Research established in 2007, focus on custom research, management consulting, IPO consulting, industry chain research, data base and seminar services. The company owned a large basic data base (such as National Bureau of statistics database, Customs import and export database, Industry Association Database etc), expert's resources (included energy automotive chemical medical ICT consumer goods etc.
Contact Info:
Name: Rahul Singh
Email: Send Email
Organization: QY Research, INC.
Address: 17890 Castleton, Suite 218, Los Angeles, CA – 91748
Phone: +1 626 428 8800
Website: https://www.qyresearch.com/
Source URL: https://marketersmedia.com/global-fire-extinguishers-market-to-reach-us3260-mn-by-2025-suggests-qy-research/88899775
Source: MarketersMedia
Release ID: 88899775